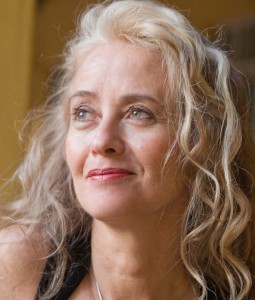 Jett Green has created rich, luminescent, and endlessly detailed matte paintings for film since 1984 when she began her career at Industrial, Light and Magic. There she learned how to paint on glass along side the film industry's greatest special effects masters.
Her long, notable career as a matte painter for both special effects and animation is matched by few, and her tireless support to every project, her professionalism, and her attention to detail have created a high demand for her work.
A little history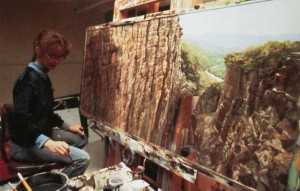 Jett's early credits include The Never Ending Story, Indiana Jones and the Temple of Doom, and Star Trek 3. As a traditional matte painter she spent most of her time in the company of physical paint brushes and real life paint she applied directly on glass or masonite you could actually touch with your hands.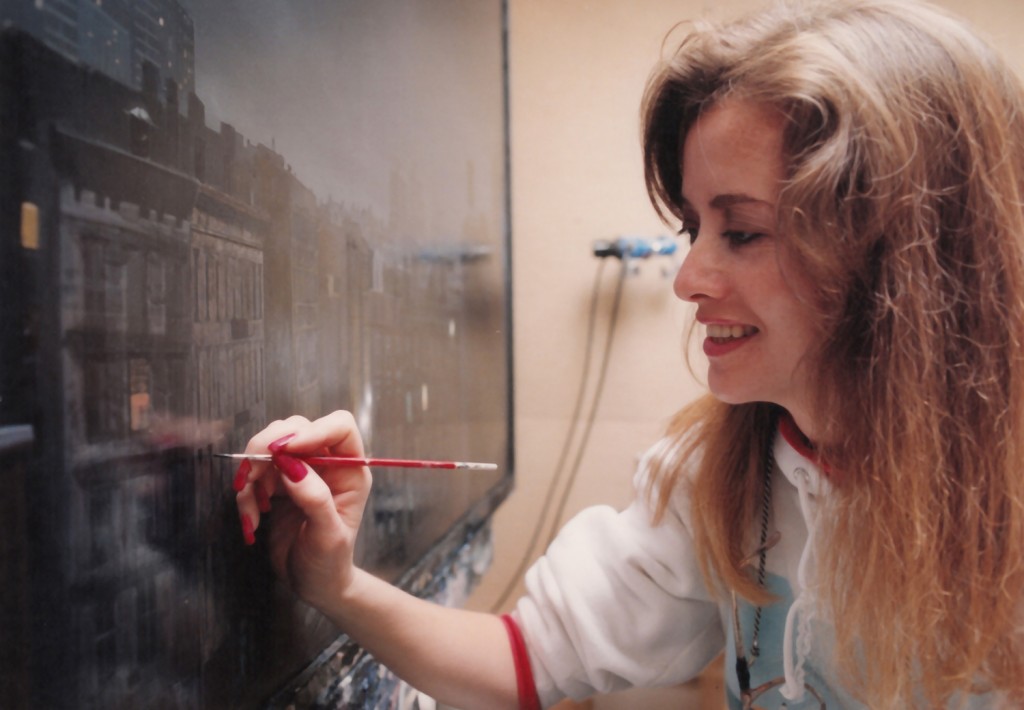 With the 80's came Photoshop, and the smell of paint was replaced with the whir of computer fans. For a decade or so Jett painted as a switch hitter, working both traditionally and digitally.
Following her employment at ILM, Matte World Digital, and The Orphanage, Jett's most recent home is with Dreamworks Animation. After years and years of perfecting realism, animation allows her a variety of styles that are colorful and visually rich, which is why it's now one of her greatest passions. Jett acknowledges that animation invites "imaginative experiments" and a freedom not as available with special effects.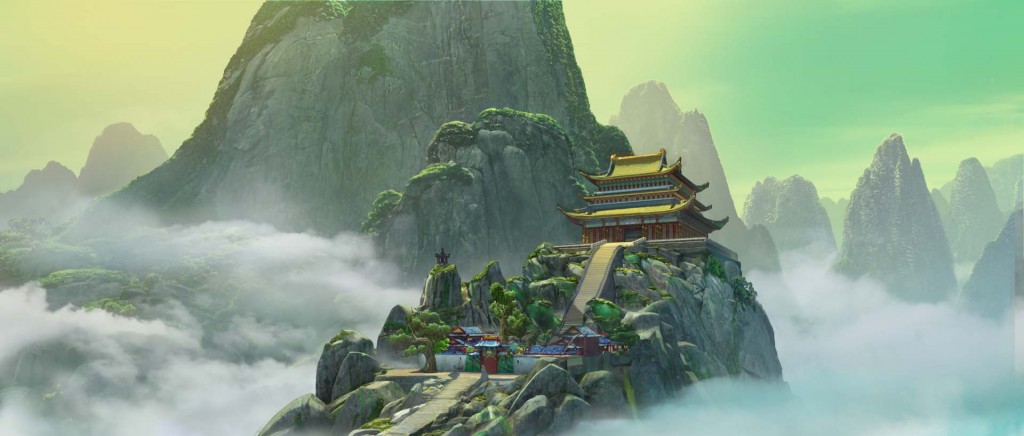 An actor, singer, and prolific fine artist, Jett's energy seems unbounded. For example, during her fulltime employment, Finola Hughes cast Jett for a part in her 2013 film "The Bet," and the Santa Barbara Symphony recently commissioned her to create four paintings, live in front of their audience, as they perform Vivaldi's Four Seasons.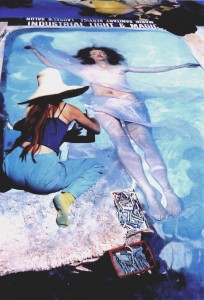 Jett is constantly growing her knowledge and skill, both as an artist and as a technologist. She understands the intricacies of teamwork and continues to be inspired by her fellow artists, generously reciprocating support and feedback to anyone who asks.
In particular, she readily admits that what makes a project great is the team of people with whom she works. In her words, "I'm profoundly moved by the quality and depth of connection with people on my team; they feel like family."